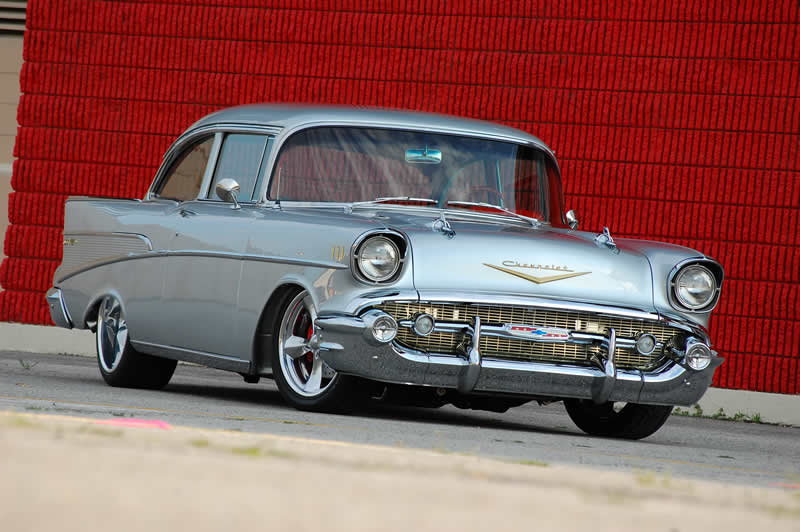 I've had a recurring dream for a while now that I somehow gather up every car I've ever driven and collect them at the home where I grew up. My Dad's old MGB (sweet! and I totaled it!), rescued from near the dorm I lived in in college; the little red S-15 pickup with the long bed I had when I left home, found in the lower forty of the parking lot at the hospital where I used to work… mixed in with these and other cars in my past is the iconic 57 Chevy, which I never owned, but I think must represent the time I was born into (I was not born until '63, but the car represents that whole generation of cars to me, I think).
Recently the dream has changed from old cars to old dogs. The sweetheart pets of my life follow me around in a pack everywhere I go. Sandy, the beautiful blond Cocker mix who was hit by a car as a juvie and walked with a kind of sideways swagger (I had to give her away when I moved to an apartment in Tampa that didn't allow pets); Babe the adorable and loving little terrier mix who ended up with my Mom and lived until she was nearly 20; Beckett the beagle, my earliest memory of a dog; Joe-Ben, a beautiful Airedale whose death was heart-wrenching for the whole family; Abbie, the needy but adorable and endearingly sweet black cocker-terrier mix whom I had to send off to the no-kill shelter when she bit my toddler (terriers are so possessive!); and lastly, Sparta, the rescued black lab and her offspring Pip, whom we had to let go when a Katrina-stressed giant Oak fell in our backyard and destroyed the fence that kept them in… all great friends and loving dogs whom I apparently still miss.
Don't get me wrong: I have had my share of human grief. I lost a dear friend to AIDS in '88. I lost my father (at only 56 years old) to Cancer in '96. Then I lost a good friend from childhood to a
plane crash in '98
(I named my kid after her). I think I have "grieved" these deaths appropriately, allowing time to mourn and feel the feelings: to go through Elizabeth Kubler-Ross'
stages of grief
.
Maybe my dream could be telling me I need to grieve other losses. It seems trivial to think we need to go through the process with cars… but maybe not so much with dogs (they are our best friends after all) – either way, I think we do tend diminish loss in general in our lives. Obviously I have. So let's take a minute or few to let them go.
I release these feelings of guilt and pain over the loss of dear pets all, and even the loss of things not living, but which hold meaning for a time in my past. I am ready to move on with gratitude for the gifts they left me, yet to live in the present. I let go of dreams not come true, and hold dear the moment of now, and I am thankful for dreams remaining. I appreciate the opportunity to allow life experiences to manifest in my current life with joy.